Madagascar: Tree planting with clove leaf oil producers
A natural resources preservation project to help farmers develop a sustainable source of energy.
The clove tree is cultivated in Madagascar for its buds and leaves. The oil extracted from the clove leaves serves as a basis for many beloved flavours and fragrances. The farmers growing clove trees and producing clove leaf oil live scattered across the remote region of Analanjirofo. This makes them dependent on wood as a source of energy for distillation.
Wood is a renewable source of energy. Its use in processing can therefore contribute to climate neutrality. What is key for farmers is to have access to firewood from sustainable forestry. We therefore support distillers and their communities with a natural resources preservation project.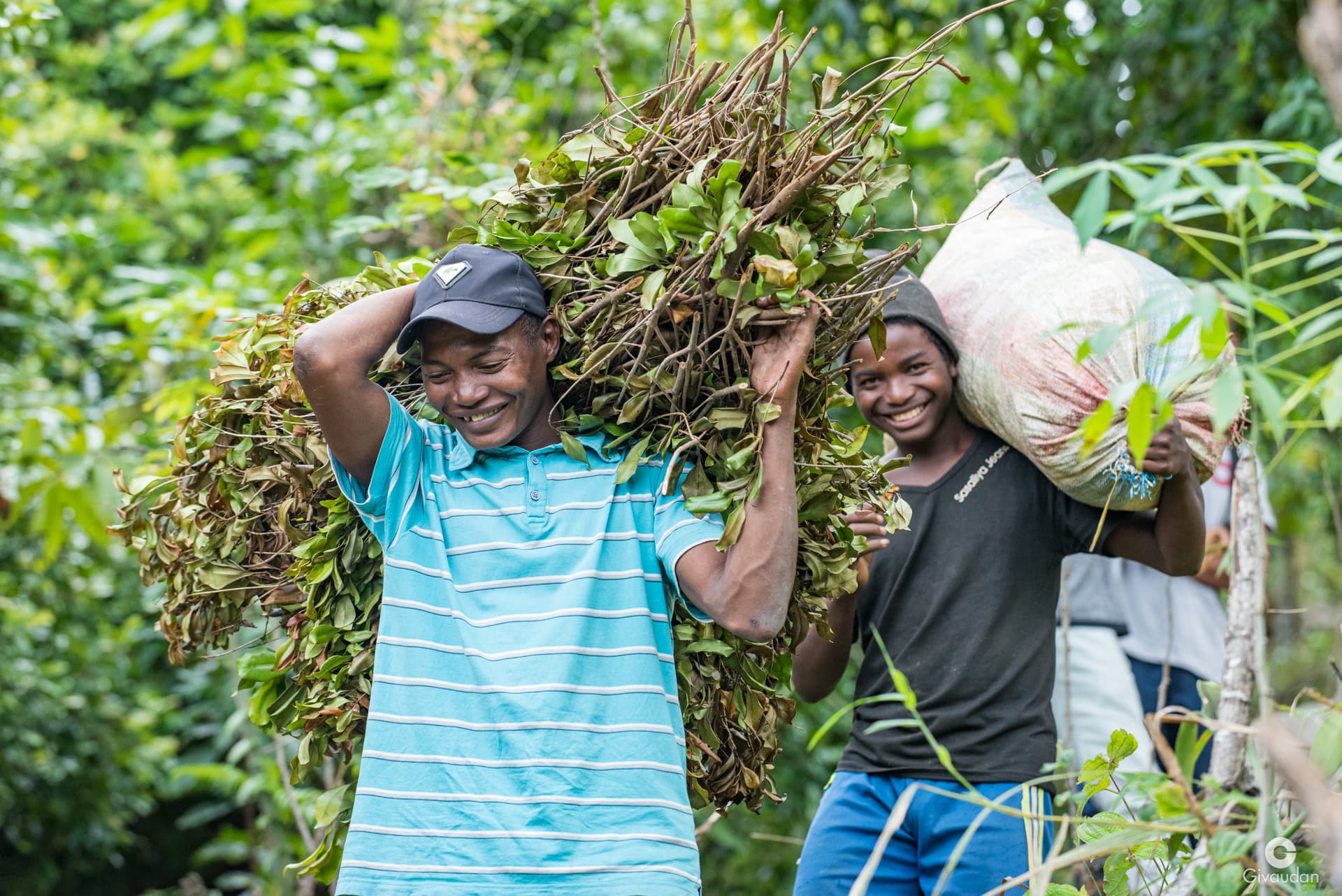 The farmers identify plots on which they wish to establish forests for the production of firewood. The project then gives them access to seedlings and helps mobilize community members for tree planting. When the forests start to provide firewood, the distillers are supported to monitor harvesting and maintenance.
By the end of 2022, Givaudan and the Foundation have facilitated the planting of more than 930,000 trees. To complement this approach, we are involved in a multi-stakeholder partnership aiming at developing and setting-up energy efficient distillation units to significantly reduce wood consumption during the distillation process.
"I am proud of my efforts because I no longer have any worries about firewood for the production of clove leaf oil or for my daily needs, thanks to the 9,000 trees I have planted with the support received from this project."

Mr Tsarasoa, villager
Find out more about our environmental projects in communities where Givaudan sources natural ingredients: