Sulawesi: Sustainable patchouli production
Renewable energy for patchouli distillation and training on financial management & nutrition for patchouli farmers.
Patchouli is native to tropical regions of Asia, and Indonesia is one of the key producers of this iconic fragrance ingredient. As for many other natural raw materials, it is mostly produced by smallholders scattered across rural areas.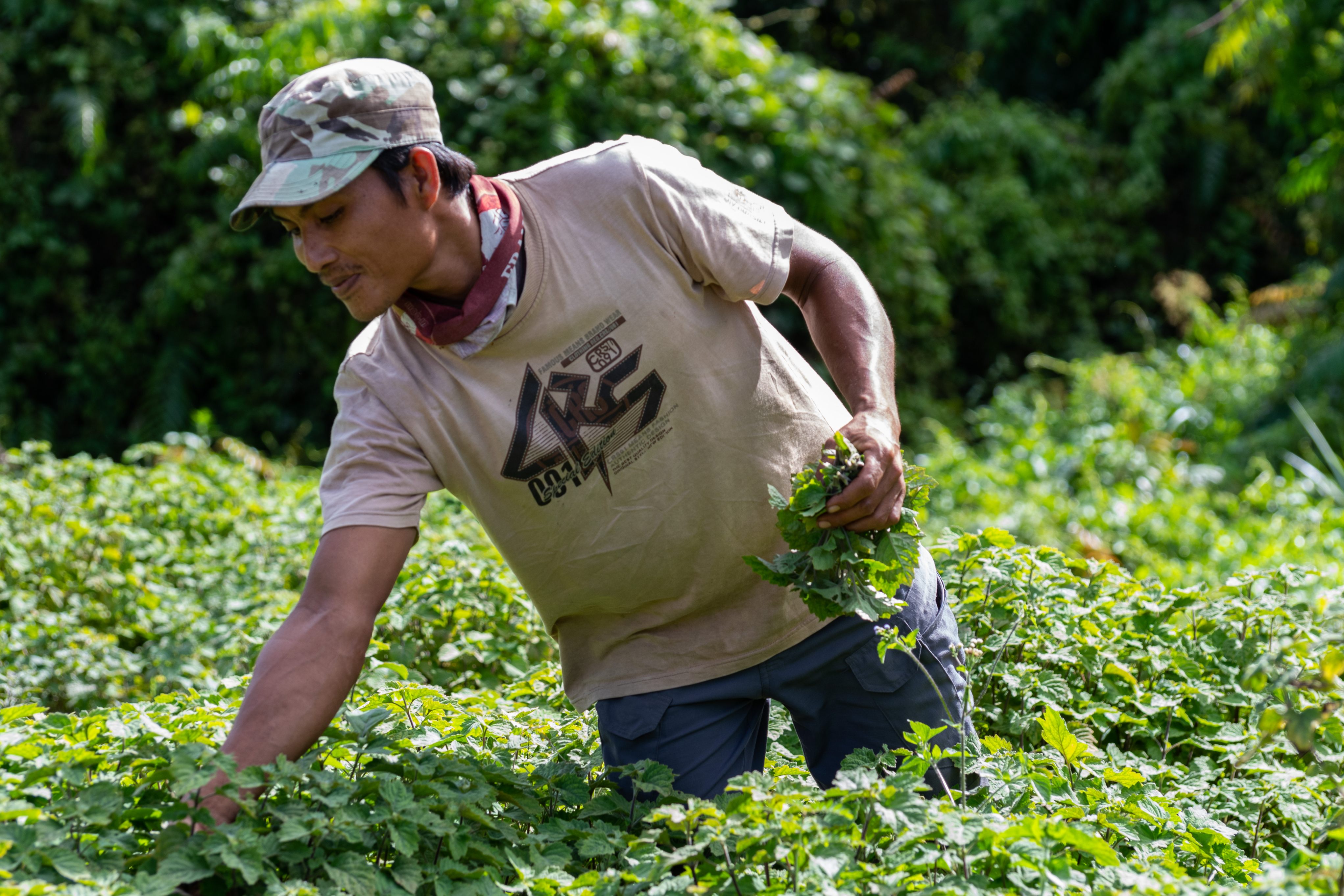 On Sulawesi island, fuelwood is the main source of energy for transforming patchouli leaves into essential oil. Past investments by the Givaudan Foundation have contributed to improving the energy efficiency of the distillation process. This not only helps reduce carbon emissions, but also protects local forests.  
Part of the wood used for Patchouli distillation across the island comes from renewable sources. However, not all the sources of firewood are known to the distillers. To better understand the current system of firewood production and develop ways to ensure full renewability, we partner with an Indonesian forestry organization.
Aside from environmental challenges, we are aware that malnutrition, particularly in infants and young children, remains an issue across Sulawesi. A recent assessment also found a need to build farmers' capacity in financial management. We have therefore launched a project to train farmer households on both topics. A training curricula based on the priorities expressed by the producers is currently being developed.
Find our more on our environmental projects in communities where Givaudan sources natural ingredients: